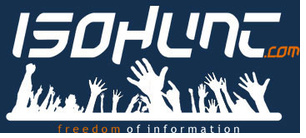 In early April we reported
that in a decision that would likely take down the giant
torrent
indexer, a judge had ordered
IsoHunt
to remove all torrents linking to infringing content.
This week, Judge Stephen Wilson of the US District Court has issued a permanent injunction against the site, telling owner Gary Fung to immediately remove all infringing torrents and prevent access to such copyrighted material.
While the injunction does allow for the site to remain open with a very strict filtering system, it seems that the site has little chance to do so, as Fung could be held in contempt of court if any unauthorized files are found uploaded.
This leads many to assume
the site will shut down, at least to all U.S. visitors.
The
MPAA
had sued IsoHunt in 2007, and last year a judge ruled against the indexer, saying it created a venue for illegal file sharing.
The giant site is said to have about 2.5 million unique visitors from the U.S. each month.
IsoHunt has to start blocking infringing files and uploads beginning on Monday, after it receives lists of terms and films from the MPAA and RIAA.