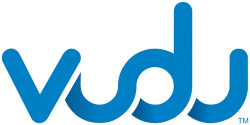 Vudu
, the movie
streaming
service, has announced that
Toshiba
and
Sanyo
have begun shipping
HDTVs
and
Blu-ray
players with Vudu-support built-in, meaning the service has now followed through on their promise of being available on a plethora of players and TVs from different manufacturers.
The service will be available on the
Toshiba BDX2500
and
BDX2700
Blu-ray players, which will also give access to
CinemaNow
and
Netflix
. Vudu movies can stream in up to
1080p
resolution
. The player is
BD-Live
, has analog and HDMI-based 7.1-channel surround, and can playback locally stored media, including
H.264
, says
Electronista
.
Toshiba's BDX2500 costs $180, and has Internet connectivity via Ethernet or an optional Wi-Fi dongle that costs extra. The 2700 costs $230 but has built-in Wi-Fi.
Additionally, the service will be available via the
Sanyo DP55360
55-inch
HDTV
, which has Internet connectivity via Ethernet. The display is LED-backlit and has a 120Hz refresh rate.
There is still no pricing set for the TV.
The company says Vudu-enabled players and TVs are now available through
LG
, Mitsubishi,
Samsung
, SANYO,
Sharp
, Toshiba and
VIZIO
, with only one company left to make a deal with; likely
Sony
.
The Blu-ray players are available at a number of retailers, and the Sanyo is available at
Wal-mart
,
which recently purchased Vudu
.