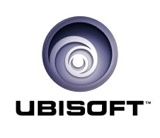 Over the months we have reported
on
Ubisoft's
controversial "always on"
DRM
, which forces gamers to stay connected to the Internet at all times, or lose the ability to play their legitimately purchased games.
If the Internet ever cuts out, or the Ubi servers go down, gamers are returned to the main menu, unable to play, losing any additional progress they have made since the last save point.
This weekend,
analyst Nicholas Lovell
had some harsh words for Ubisoft, and their decision to use the DRM
into the future
.
"It seems crazy to me that Ubisoft didn't emulate Steam, which by some estimates has more than half the market, and instead went for their own, draconian system. There is no doubt in my mind that pirates now have a better experience than legitimate consumers,"
says Lovell.
"Publishers spend a ton of money on promoting its games. So there are ways to see piracy as the start of a relationship with a future consumer, not theft."
On Friday, publisher
Namco Bandai
backed the DRM
, calling it a "good strategy."
Progressively thinking, Lovell says the best alternative is to
"give the whole game away entirely for free, make it small and charge for DLC. Slash the marketing budget and rely on pirated copies to spread the word about how good your game is, then charge for additional elements."