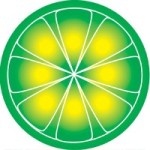 CNET
is reporting this weekend that they have uncovered documents revealing that the music trade group
RIAA
wants
LimeWire
shut down for good.
The RIAA has requested that a Manhattan District Court give them a permanent injunction against the
P2P
client, effectively shutting it down in the United States.
Write the RIAA lawyers:
"Every day that Lime Wire's conduct continues unabated guarantees harm to plaintiffs that money damages cannot and will not compensate. The scope of the infringements that Lime Wire induced...boggles the mind."
Last month, Judge Kimba Wood
found the once-extremely popular file sharing service liable of copyright infringement
in a 4-year-old lawsuit brought against them by the RIAA. The decision was seen as the final nail in the company's coffin.
Kimba will now meet with LimeWire and the RIAA's representatives, where the judge can grant the injunction and seal the service's
fate
.
Responded LimeWire:
"We are looking forward to an opportunity to address the Court for the first time in two years and show that as a matter of fact and law there is no support for this motion."