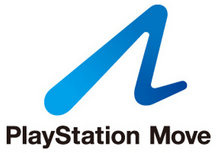 According to a new study by
OTX GamePlan
, videogame consumers have little interest in
Microsft
and
Sony's
upcoming motion control systems, with under 10 percent willing to purchase
Project Natal
or
PlayStation Move
.
2000 console owners were polled over the last month and 8 percent said they intended to buy Natal while only 6 percent said they were willing to buy the PlayStation Move.
Move and Natal are likely to take center stage at the upcoming
E3
event next week, with
Microsoft
finally giving more official details on their system. Natal is still just a codename given to the system.
The horrible consumer response is likely due to this lack of information on the systems, but that should change after the upcoming week. So far, only prototype games have been shown off that use the motion control systems, with no significant third-party titles attached.
GamePlan's study
seems to agree with that notion, as only 15 percent of the entire console market is even aware that the systems are in existence.