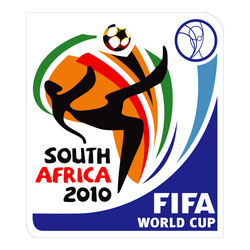 According to new measurements by
Akamai
and reported by
ZDNet
,
World Cup
fervor has translated to record Internet traffic levels.
The Akamai Web traffic meters have classified the action as "heavy" since yesterday, with traffic to news sites around the world reaching a peak of 12.1 million visitors per minute (vpm) yesterday at noon.
After dipping in the afternoon, traffic held at after 6 million vpn, 130 percent higher than average, with above average traffic coming from every continent but most notably from Europe and Africa.
The traffic numbers seem to imply that traffic to news sites was most active during the South Africa vs. Mexico game, but remained strong for the France vs. Uruguay game.
Previously, the record for vpm was 8.5 million, which was set on the day of President Obama's election.