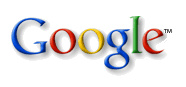 Google Inc.
is working with the U.S. State Department, the Office of the U.S. Trade Representative, the Commerce Department and European officials to help build a case arguing that censorship acts as a trade barrier, according to
Robert Boorstin
, Google's director of corporate and policy communications. The company shut its Chinese-language search engine this year because of a cyber attack and concerns about censorship.
The U.S. has been mulling such a WTO case as U.S. Secretary of State
Hillary Clinton
has promoted Internet freedom as a basic human right in modern times. In the European Union,
Neelie Kroes
, the European Commissioner for Digital Agenda, has described the Chinese firewall as a trade barrier as long as it served to block communication for Internet users.
"Google believes very strongly, as do other companies, that censorship is a trade barrier,"
Boorstin said
during a discussion hosted by the
Media Access Project
. He said the company wants to demonstrate that censorship means fewer search pages, and that limits the capacity for a company like Google to go to the Chinese and be on a level playing field with services like
Baidu
.
"Our goal is to maximize free expression and access to information," he said. "This is a very important piece of business for us."
A WTO case of this nature could take years to be resolved, so U.S. trade officials have suggested that direct talks with Beijing might yield results quicker.