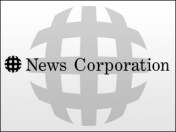 News Corp announced that it has made a deal with e-reader company Skiff, which facilitates the distribution of newspaper and magazine content to e-reader devices. Skiff also has its own unreleased e-reader hardware, but the News Corp deal does not include it.
Instead, News Corp is only interested in the software distribution platform. The aquisition empowers News Corp to disttibute its own content to e-reader devices, and also to smartphones, tablets and similar gadgets, as it continues its quest into paid online content.

Chairman Rupert Murdoch has been vocal about charging for online content, hoping that the subscription model adopted by the Wall Street Journal works with more of the company's outlets. To aid with this goal, News Corp announced an investment in Journalism Online on Monday.

Journalism Online helps companies to charge for content in a variety of ways, including subscription models and processing micropayments for article views.