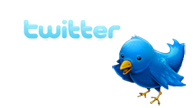 Twitter
has apologized, again, for the month's worth of outages, bugs and system instabilities that have hobbled the site.
Citing a huge usage spike due to the
World Cup
, and the uncovering of a number of bugs, Twitter says the problems have led to the "worst month since last October" for the micro-blogging site.
Says the site via its
official blog
:
"As we go through this process, we have uncovered unexpected deeper issues and have even caused inadvertent downtime as a result of our attempts to make changes. Ultimately, the changes that we are making now will make Twitter much more reliable in the future. However, we certainly are not happy about the disruptions that we have faced and even caused this week and understand how they negatively impact our users."
Twitter's updates will fine tune load balancing and double the network's capacity.
According to the web monitoring company
Pingdom
, Twitter's home page has been down for 5 hours and 22 minutes so far in June, its worst month in almost a year.