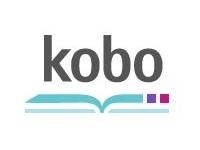 Kobo
, the company behind the
Kobo eReader
apps and supporting ebook store has announced the launch of an
Android
app, making the Kobo store now available for PC,
iPhone, iPad, Android
and
BlackBerry
users.
The company also has a standalone eReader device.

Says Kobo CEO Michael Serbinis: "Now the fastest-growing mobile platform, many of the new Android devices are great for eReading and we're excited to deliver Kobo to the millions of Android users around the world. We've adapted the features our customers love and expect from Kobo to ensure that we provide the best reading experience for Android-enabled smartphones."

The app is free through the Android Market, and Kobo supports ePUB file formats that can handle rich text and images.

Kobo's ebook store has over 2 million titles, with some for free and best sellers for as low as $10.