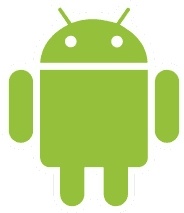 PCMag
is reporting today that
Samsung
has sent out a press invite to "join Samsung Mobile as we unveil a new class of brilliant Android smartphones" on June 29th. The invite has a
Galaxy S
logo on it, which the company introduced in March.
Generically, the Galaxy S line devices all include
Super
AMOLED screens, which are 20 percent brighter, with 80 percent less sunlight reflection and 20 percent more battery life. Each model will have at least a 1Ghz processor, as well.
Samsung introduced the first Galaxy S phone, the
Captivate
,
earlier in the week,
with the phone headed to
AT&T
.
The Captivate has a 1Ghz Samsung Hummingbird processor, which the company says is comparable to Qualcomm Snapdragon chips at the same speed. Additionally, it has 5MP camera, and accelerometer and gyroscope for 3D motion sensing, 16
GB
of built-in storage,
HD
video recording and
surround sound
.
When the company initially launched the line, it said it wanted the phones on all U.S. carriers,
and the event
in two weeks may be the announcement.