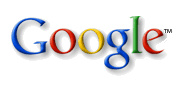 Connecticut Attorney General
Richard Blumenthal
revealed on Monday that more than 30 U.S. states participated in a conference call over the Google Wi-Fi snooping incident. Google had to admit recently that its
Street View
cars had intercepted and stored payload data from unencrypted wireless networks in countries all over the world. The data grab was unintentional.
Blumenthal is now to lead a multi-state probe into the situation to determine what laws Google may have broken, and to discover whether U.S. states need to alter procedures in order to avoid such data leaks.
"My office will lead a multi-state investigation -- expected to involve a significant number of states -- into Google's deeply disturbing invasion of personal privacy,"
Blumenthal said
in a statement.
"Consumers have a right and a need to know what personal information -- which could include emails, Web browsing and passwords -- Google may have collected, how and why."
Illinois Attorney General
Lisa Madigan
also revealed last week that she had opened an investigation into whether Google collected personal information from Illinois residents' networks, while Michigan Attorney General Mike Cox requested more information from Google.
Blumenthal said that Google has cooperated so far, but said the company's responses have raised as many questions as they've answered. The company is facing scrutiny in countries all over the world after its May admission, with each state deciding what should be done about data intercepted within its borders.
"It was a mistake for us to include code in our software that collected payload data, but we believe we did nothing illegal. We're working with the relevant authorities to answer their questions and concerns,"
Google spokeswoman
Christine Chen
said.