Logitech
has added a
product page
to its website for its new Google TV box. The
Logitech Revue
is an external device that connects to a television via
HDMI
, and takes full advantage of everything that Google TV will have to offer. As well as supporting
Google TV
, the Revue has Logitech's
Harmony
technology built in to provide integration with a home-entertainment system.
Intel
,
Sony
, and Logitech, together with
Best Buy
,
DISH Network
and
Adobe
, joined Google on stage at the
Google I/O developer conference
in San Francisco in May, to announce their support for Google TV. With Google TV, consumers will be able to search and watch an expanded universe of content available from a variety of sources including TV providers, the web, their personal content libraries, and mobile applications.
At the time, Sony and Logitech said they would be delivering products based on the
Intel Atom CE4100
processor and running Google TV later this year.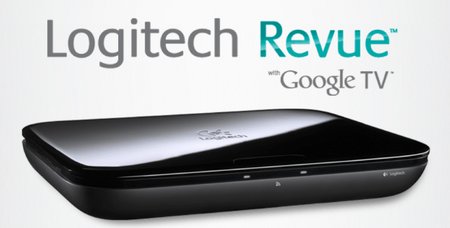 To navigate the array of content that will now be available through a single device and on a single screen, Google TV introduces an integrated search experience to help viewers easily find relevant content across over-the-air and pay-TV channel listings,
DVR
, and the Internet, as well as a picture-in-picture layout to access multiple windows simultaneously.
LogiTech's product page for its first box for Google TV is very short on details for now.