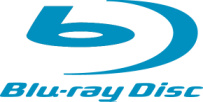 The
Blu-ray Disc Association
has approved the
BDXL
standard this week, meaning quad-layer 128GB Blu-ray discs are on the way.
BDXL also allows for triple-layer BDs with 100GB capacity.
Current Blu-ray players are not compatible with BDXL, and there are no players yet in the works with support for the new standard. When they do become available, BDXL players will support current single and double-layer
BD
, as well.
For now, the format is targeted "at professional applications such as archiving and medial imaging," says
TG
.
BDXL should hit the mainstream, however, when 3D Blu-ray content hits mainstream, as that content will need the extra space.
Says
BDA
committee chair Victor Matsuda:
"The BDA worked diligently to create an extension of the Blu-ray Disc format that leverages the physical structure of the design of the disc to create even more storage capacity."