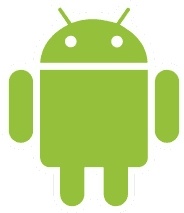 According to mobile phone journalist
Eldar Murtazin
,
Android 3.0
, aka
Gingerbread
, will be aimed only at the high-end market, leaving out a bunch of current models, and upcoming low-end models, as well.
To be able to use Android 3.0, your phone must have a 1GHz processor, 512MB of
RAM
and a 3.5-inch display, or larger.
For any device with 4-inch displays or larger, 1280×760
resolution
will be available.
Most importantly,
Google
is creating a whole new 3D interface for 3.0, one that will be like the Gallery App on the
Nexus One
, just as an entire UI.
Third-party UI shells, like the popular
HTC Sense
, and the less popular
MotoBLUR
, will be killed off by 3.0, but will continue on in Android 2.1 and 2.2 Froyo.
Finally, 2.2 will become the standard for low/mid-end phones, while 3.0, and its October launch date will become the standard for high-end phones.