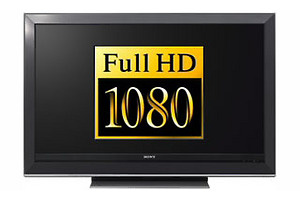 According to
DisplaySearch
, global TV shipments are expected to jump 15 percent this year, to about 242 million.
In 2009, shipments stalled, seeing a small 2 percent growth.
LCD HDTVs continue to lead the way, with 29 percent growth expected, for a total of 188 million units. Despite being "aging" technology, both plasma and
CRT
televisions have seen their outlooks upgraded.
LED-backlit LCDs would have the strongest growth in the market, however acute supply chain shortages are keeping those numbers down. CCFL LCDs have no supply issues.
Overall,
LCD TVs
are the dominant technology, with shipment share over 50 percent in all regions except for "Asia Pacific" which is in the high 40's, with the 50 percent barrier expected to be crossed within months.
China remains one of the strongest growth area for LCD TVs, seeing 35 percent year-over-year growth in 2010, after a massive 120 percent growth in 2009. Shipments to Japan are expected to rise 36 percent in 2010, as well.
Because LED-backlit LCDs remain on the more expensive side, plasma TVs should see a boost, as consumers search for the "best bang for the buck," says the report.