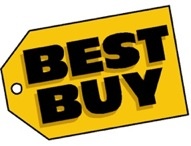 Last week, Best Buy employee Brian Maupin was suspended for posting viral videos spoofing
iPhone 4
and
HTC EVO 4G
zealots.
The iPhone video is so popular it has topped 3.4 million views.
Best Buy suspended Maupin while they investigated the situation, although neither video directly names or even implies the retail giant. Maupin went as far as to say that he expected to be fired completely this week.
Today, Best Buy has concluded their investigation, and Maupin is free to head back to work in the morning.
Says the company
:
"We have completed our investigation into the videos created and posted by Brian Maupin, the aspiring film-maker and Best Buy employee. This is an important situation for us because it involved balancing our social media guidelines with a commitment to creating a supportive environment for our employees. It's important to note that our investigation involved three videos that were posted in late June because they were openly disparaging of our employees, our customers and our vendor partners. Our investigation is over, and these videos are no longer on the web. Contrary to rumors, Brian has not been fired, and is scheduled to return to his job at Best Buy this Friday."