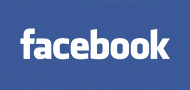 The
WSJ
has uncovered a new suit filed by a man in New York, who claims he owns 84 percent of the social networking giant
Facebook
.
Paul Ceglia says he entered into a contract with Mark Zuckerberg, the CEO of Facebook, for a 50 percent share, doing so for $1000 USD.
In addition, Ceglia says the deal granted him 1 percent extra of the company for every day until the Web site was completed.
The site took 34 days to complete.
Ceglia's suit included a copy of the "work for hire" contract the two men allegedly signed in 2003.
In return for the $1000 payment, Ceglia
"would own a 50 percent interest in the software, programming language and business interests derived from the expansion of the [Facebook] service to a larger audience."