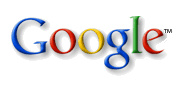 Google
has confirmed today that the
Android Market
has hit 70,000 apps available, well on its way to 100,000 before the end of the year.
Google's Senior VP of Product Management Jonathan Rosenberg confirmed the number during the search giant's Q2 earnings call this week.
Furthermore, Android search grew by 300 percent in the first half of 2010, with strong growth expected to continue in the second half. Overall revenue jumped by 24 percent year-on-year and profit increased by 19 percent, as well.
AndroLib
, the Android data collection service recently
said over 1 billion apps have been downloaded
from the Android Market.
Google says there are 160,000 Android-based devices being activated daily.