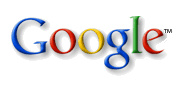 According
to
Google
CFO Patrick Pichetter, the search giant had to spend about $100 million to defend itself from
Viacom's
$1 billion copyright lawsuit against video giant YouTube.
It is important to note that the case did not even make it to trial so the expected attorney's fees would likely have been much higher.

Last month, a judge threw out the case, saying Google was protected under the DMCA's "safe harbor" provision.

Viacom has promised an appeal, but their chances of a victory seem slim, at best.

"Safe Harbor" protects sites such as YouTube from being sued for copyright infringement, as long as they are actively taking down infringing material when asked by content holders. In his judgement, the judge pointed to a day when Viacom gave Google a takedown notice with 100,000 URLs, and the site took down all the videos within 24 hours.