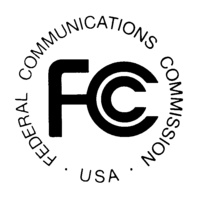 In their most recent report on the status of broadband internet in the US, the FCC has finally admitted
"broadband is not being deployed to all Americans in a reasonable and timely fashion."
Although this is the sixth Broadband Deployment Report to be issued by the agency since 1999, it is the first to reach this conclusion. Previous reports have been widely criticized for both the benchmark by which broadband was defined and the methodology for determining service areas.
For example, in the last report, from 2008, 200kbps downstream (download) speed was still considered broadband. Additionally, a single address capable of broadband service was equated to the entire zip code being served.
In the current report notes,
"Our examination of overall Internet traffic patterns reveals that consumers increasingly are using their broadband connections to view high-quality video, and want to be able to do
so while still using basic functions such as email and web browsing."
In order to more accurately reflect that reality the standard for broadband has been raised to 4Mbps downstream and 1Mbps upstream. Service areas were based on numbers from the National Broadband Plan, published earlier this year.
Using the new metrics resulted in a determination that 14 million Americans live in areas where broadband internet service isn't offered.
More information on these changes can be found in Chapter 3 of that plan.
National Broadband Plan Chapter 3 Current State of the Broadband Ecosystem
These reports, as well as
the FCC's initiative
for measuring the service actually being delivered to consumers, are important steps toward a rational strategy for future investment in broadband technology. But one thing conspicuously missing from all this is addressing the lack of competition.
With most markets having no more than two broadband providers, and sometimes only one, the price of high speed internet will remain nearly as big a barrier for many consumers as availability.