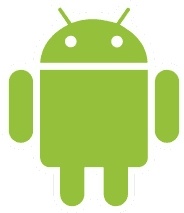 Google
has said today that 55.5 percent of all
Android
smartphones are now running
2.1 Eclair
.
22.1 percent of Android users are still running 1.6 Donut and 18.9 percent are still using a variant of 1.5 Cupcake.
The numbers are moving quickly
, however, as in May in the figures were 37.2 percent for 2.1, 28 percent for 1.6, and a huge 34.1 percent for 1.5.
Although it has not officially released the latest software update, 2.2 Froyo, to any device besides the
Nexus One
, Google says 3.3 percent of all handsets are running the advanced update, likely meaning a decent portion of Droid, Incredible,
EVO 4G
and other owners are running rooted devices with Froyo.
Froyo has been promised, officially, for the above mentioned devices, and others like the
MyTouch 3G Slide
and
Samsung Galaxy S
by the end of the year.