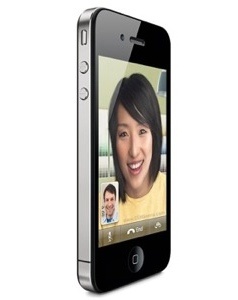 Horatio Toure, of San Francisco, stole an
iPhone
today off a woman walking down the street and was promptly arrested 9 minutes later.
Why so fast? Toure stole an iPhone that was being used to test software that tracks
GPS
location in real-time, allowing the company and the authorities to track Toure's exact location everywhere he went.
The woman he stole the iPhone off of was Jordan Sturm, an assistant at Covia Labs, the company designing the software. Sturm was testing "Alert & Respond," the app that allowed for real-time GPS tracking.
David Kahn, the CEO of the company, was following Sturm on a laptop, showing off the "Alert and Respond" software to his PR team. Because Toure was riding a bike when he stole the device, it appeared, in real-time, that Sturm had suddenly grown wings or wheels, leading to suspicions by Kahn.
The suspicions were confirmed when Sturm ran back to the office
and informed her boss
.
Besides tracking location in real-time, the software can also remotely turn on the phone's camera and take a pic, or turn on the mic and record what is being said.