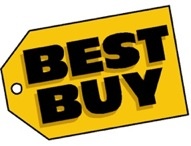 As of today,
Best Buy Mobile
has begun offering free
Side Shields
for
iPhone 4
owners, helping those that are having problems with dropped calls.
The shield is clear and is applied to the outer edges of your device.
ZAGG, the company behind the Shield, says it was designed specifically to address the antenna issues of the smartphone.
The shield, as well as installation, is free to all consumers who purchased the smartphone at a Best Buy, or if you are a BB Reward Zone member and purchased the phone somewhere else.
Best Buy will also sell the shield for $10 if you do not fit the above criteria.
Furthermore, the retailer is offering 20 percent off all iPhone 4 cases until August 7th.
"Consumers are looking for immediate solutions and the Side Shield is a great option,"
says Scott Moore
of Best Buy Mobile.
"At the same time, we know that customers are always looking for ways to personalize and protect their smart phones. That's why we are so focused on having multiple options—people want to choose what's right for them."