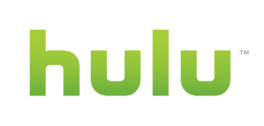 Hulu
, the United States' long-time second most popular
streaming
video site saw its viewership nosedive for the month ended June 30th, after comScore changed their measurement methods.
In May, the site had an estimated 44 million viewers, says
comScore
, with that number falling to 24 million in June.
The giant drop was the largest of any of the top Internet video sites, dropping the site from second to tenth, in terms of online video traffic in the U.S.
While the number drop seems huge, the new numbers mainly underscore a different and lingering problem; the fact that measuring online audiences remains unreliable.
Three companies,
ComScore, Nielsen
and
Quantcast
, each measure differently, so numbers may be similar but never equal.
Says one digital media strategist of the difference in numbers, and the overall problem of unreliability:
"You would think 15 years on, we would be in a better place. But we're still talking about fundamental discrepancies in things like page counts."