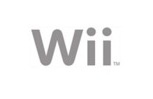 Over the past year, there have been numerous rumors of an upcoming
Wii 2
, one that includes
full
HD
output.
Today,
GGS
is reporting that
Nintendo
is indeed creating a Wii 2, one that will feature a
Blu-ray
drive.
The console will support
resolution
up to
1080p
, and current Wii owners will be able to trade in their console for a slight discount off the new console.
Adding a Blu-ray drive will help Nintendo curb a problem that has long plagued their consoles and handhelds, piracy.
GGS cites a "bashful but reliable source" in Nintendo who says the company is already beginning to manufacture the console, with a 2011 release date eyed.
Finally, the source says Nintendo will not confirm or announce the console until just one month before it's launched to "generate huge publicity and viral marketing."