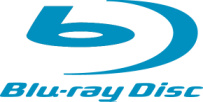 This weekend, during the
Star Wars Celebration V
,
Lucasfilm Ltd.
and
Twentieth Century Fox Home Entertainment
announced that all six movies from the popular
Star Wars
series will be released on
Blu-ray
, in the fall of 2011.
The films will come in
The Star Wars Blu-ray Box Set
.
Lucas did note that all
the movies
will be the "special editions," since restoring the original versions (from the 80s) would "cost too much" and take too much time.
The box set will also include a plethora of documentaries, vintage behind-the-scenes moments, interviews, retrospectives and never-before-seen footage from the Lucasfilm archives.
"Blu-ray is the absolute best way to experience Star Wars at home – in pristine high definition,"
adds George Lucas, creator of the Star Wars Saga.
"The films have never looked or sounded better."
As a teaser
, the company showed off a deleted scene from "Return of the Jedi:"