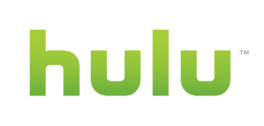 It looks like Hulu, the streaming video service owned by NBC Universal, News Corp & Disney is preparing to become a publicly traded company. The New York Times is reporting unnamed sources indicated an IPO (Initial Public Offering) could happen as early as this fall.
Assuming they can convince potential investors their new
subscription service, Hulu Plus
, can be profitable, there's still another hurdle to overcome. Hulu's management, led by ex-Amazon.com executive Jason Kilar, have been proponents of getting Hulu playing on every screen possible. But some of Kilar's better decisions
have been undermined
by Hulu's owners.
It's quite possible the insider information given
to
Times reporters was intended to see how potential investors respond. An IPO may wait if their reaction isn't positive.
But assuming they do go public eventually, Kilar and his team will need less oversight from Hulu's content providers. Those providers have been resistant to the idea of Hulu's free (ad supported) content making its way to TV screens through devices like media center PCs
and game consoles
.
Looking at it strictly from Hulu's point of view, this seems like a big barrier to attracting subscribers for Hulu Plus. The problem is Hulu's content owners are trying to solve the wrong problem.
The question isn't whether some type of free internet distribution
will compete with
traditional television services. The competition, both licensed and unauthorized,
is already there
and the market isn't going away just because they don't cater to it.
Instead they need to be focusing on how to take advantage of that market to sell pay services. Looking at the success of Netflix with their Watch Instantly service, it becomes obvious that connecting your content to TVs is essential.
Making an arbitrary distinction between completely ad supported and subscription content takes away an obvious marketing opportunity for no obvious gain.
Unlike Netflix, Hulu isn't starting with a built in customer base from another pay offering. What have instead is some desirable free content to attract viewers who may be interested in paying for Hulu Plus.
That's not something alternate sources for the same video are likely to be promoting.
As long as Hulu is a second class citizen in the eyes of content gatekeepers, the value of any pay offering remains doubtful, as does its value to anyone but the companies those gatekeepers represent.