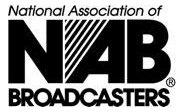 The
RIAA
and
NAB
have proposed a new bill that would force all smartphones,
MP3
players and tablets to include an
FM radio
in the future.
Gary Shapiro, the president of the
Consumer Electronics Association (CEA)
, had some harsh words for the proposal, as it would affect a large number of devices built by CEA members.
"Rather than adapt to the digital marketplace, NAB and RIAA act like buggy-whip industries that refuse to innovate and seek to impose penalties on those that do,"
Shapiro added, via
Ars
.
For example, a product like the
iPod Shuffle
would be impossible to create, as the body would need to be made larger, and more controls would be needed to be able to tune stations.
The NAB is willing to cave into paying $100 million a year to the RIAA in royalties (under the Performance Rights Act), if the FM radios are implemented.