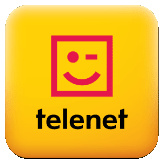 The Belgian ISP
Telenet
has posted via their forums an interesting list this week; the subscribers who have used the most
bandwidth
in the last month.
At the
top of the list
was a user of their
TurboNet
service, and that subscriber used an incredibly high
2.7TB
worth of bandwidth for the period of July 4th to August 6th.
Continuing down the list were a few more users with excessive amounts of data transferred, with seven other users with over 1TB for the same period.
Those subscribers used 1.86TB, 1.49TB, 1.33TB, 1.1TB, 1.08TB, 1.07TB and 1.04TB, respectively, with most using the ISP's
TurboNet XL
service.
If you are curious as to why Telenet posted the top 25 bandwidth hogs, it was to encourage users to move from capped plans (50GB or 80GB) to their more expensive "fair use" "unlimited" plans. "Fair use," according to the ISP
"means that you can send and receive a very large quantity of data via the Telenet network. Telenet will only ask you to adjust your consumption in the case of excessive volume consumption that may threaten the comfort of other subscribers."
Ars
, while agreeing that 2.7TB is excessive, says they were told of an American in 2009 that used 4TB in one month, from a consumer account.