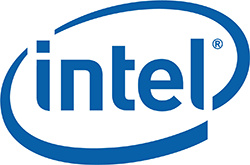 Intel
announced early this morning that it was acquiring security firm
McAfee
for $7.7 billion, in an effort to expand outside of its core semiconductor business.
The company paid a hefty premium for McAfee, $48 per share, an almost 60 percent boost from McAfee's closing price on Wednesday of almost $30 per share.
Paying in all-cash, the deal represents Intel's largest acquisition, ever.
Intel chips are currently used in about 80 percent of all the world's PCs and servers, and McAfee will help improve the security of the chips.
Additionally, Intel will continue to sell McAfee's mainstay security software to individuals and enterprises, adding another revenue stream.
Intel did make it clear, however, that any joint products from the companies would not be available until 2011.


"Everywhere we sell a microprocessor, there's an opportunity for a security software sale to go with it,"
says Intel CEO Paul Otellini
.
"It's not just the opportunity to co-sell, it's the opportunity to deeply integrate these into the architecture of our products."
McAfee had $1.93 billion in revenue last year while Intel had over $35 billion.