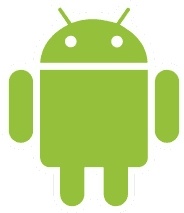 Motorola
is reportedly sending out cease-and-desist letters to sites that are hosting
Droid X
Android 2.2 Froyo custom
ROMs
, forcing them to remove the ROMs from their sites or face legal ramifications.
Reads the letter (via
Into
):


Pursuant to 17 USC 512(c)(3)(A), this communication serves as a statement that:

(1). I the duly authorized representative of the exclusive rights holder Motorola for Droid X Keyboard Software, know as "repackaged-signed.apk"

The follow URL contains the software which we have confirmed as Motorola Copyrighted Software

http://www.xxxxxxxxx.com/downloads/update.zip

(2). These exclusive rights are being violated by material available upon your site at the following URL(s):

http://www.xxxxxxxx.com/downloads/update.zip

(3) I have a good faith belief that the use of this material in such a fashion is not authorized by the copyright holder, the copyright holder's agent, or the law;

(4) Under penalty of perjury in a United States court of law, I state that the information contained in this notification is accurate, and that I am authorized to act on the behalf of the exclusive rights holder for the material in question;

(5) I may be contacted by the following methods:

Richard Rushing
Senior Director Information Security
Motorola

xxxxxxxx@xxx.com
Office xxx-xxx-xxxx
Mobile xxx-xxx-xxxx

I hereby request that you remove or disable access to this material as it appears on your service in as expedient a fashion as possible. Thank you for your kind cooperation.

Richard Rushing
Motorola
Senior Director Information Security
xxxxxx@motorola.com
Office xxx-xxx-xxxx
Mobile xxx-xxx-xxxx
A number of sites have already complied with the order, pulling the custom ROM from their sites and servers.
The move is somewhat surprising as Motorola has long been friendly to the hacking/flashing community, making tools like
RSD Lite
and
Motorola Mobile Phone Tools
readily available.
If you are a Droid X owner and have not yet rooted and downloaded the 2.2 custom ROM, now may be the time to do so, or wait another month for the promised official 2.2 update.