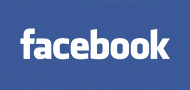 ColombiaReports
, an English-language news site in the South American nation has posted today that three Colombian teens have been murdered after a death threat against them and other teens was posted on social networking giant
Facebook
.
The three victims, aged 15,16 and 17, were killed just outside of Puerto Asis, in southern Colombia.

In total, 69 teens were named in the death threat, which "kindly" asked all to leave Puerto Asis within 72 hours or get killed.

Volmar Perez, Colombia's ombudsman, said that the murders "coincide with ... the publication of a (Facebook) list with the names and aliases of 69 teenagers where (it) is said that they have three days to leave Puerto Asis and if not, be killed."

Perez condemned the threats and the violent deaths.

Added the news report: "It is unclear whether the murders are carried out by leftist guerrilla group FARC or drug cartel 'Los Rastrojos,' both highly active in the southern department."