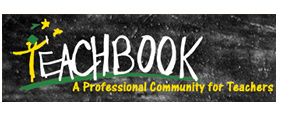 Social networking juggernaut Facebook is suing a new website called Teachbook, which is designed to help teachers, administrators & parents share classroom resources with each other.
The suit alleges,
"Misappropriating the distinctive BOOK portion of Facebook's trademark, Defendant has created its own competing online networking community in a blatant attempt to become Facebook "for Teachers.""
Facebook's lawyers are claiming that using the name Teachbook is intended to (and would) confuse people into believing the site is associated with Facebook.
While there's certainly truth to the claim that the use of "book" in Teachbook's name is intended to let people know it's a social networking site, it doesn't automatically follow that people will assume an affilliation with Facebook.
In fact it seems like an equally valid argument that the average person would assume the name implies Teachbook is an alternative to Facebook, and therefore not affiliated.
There certainly don't seem to be any similarities between the logos or actual websites.


Click image for larger view
Even if they win, this seems like a losing proposition for Facebook - at least when it comes to competing with Teachbook.
Teachers are somewhat unique in the world of social networking. Many are hesitant to use services like Facebook because they worry about how it will make them look to administrators, parents & even students.
Teachbook potentially offers them a place where they can interact with other teachers, school staff & parents without the stigma attached to other social networking tools.
But in order to do that they first need to attract the attention of educators. By suing, Facebook has likely given them a good head start in that area.
Instead of relying on word of mouth, they now have major media outlets around the world talking about their service.