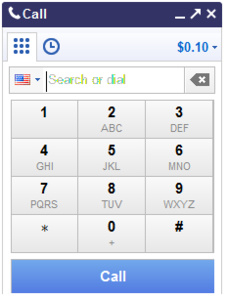 Gmail users in the US can now use the Voice & Video Chat service to make phone calls. The new service is accessed directly through Gmail's Chat interface.
If you have a Google Voice account, the associated phone number will be used for outbound calls. You can also forward calls from Google Voice to Google Voice & Video Chat.
The included call screening feature even allows Google Voice users to listen to callers as they leave messages.
Currently calls to US numbers are free, while there is a charge for calling internationally
which varies
depending on the country.