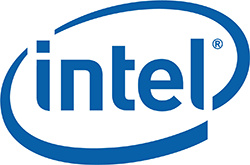 Justin Rattner,
Intel's
Chief Technology Officer has said this week that power usage in the company's next-generation wireless chip will equal processors created by rival
ARM Holdings
, with
Intel
pulling away with the generation after that.
Says Rattner (
via Reuters
):
"With (our) Moorestown processor we equal them on standby power, in the next generation Medfield we will equal them on active power."

"I expect us to just pull away after that because we have a fundamental technology advantage, which they don't have."
Current Intel chips have been deemed "too power-hungry" for media devices and smartphones, especially when compared to ARM chips.
Battery life is a make-or-break metric, especially in media players and smartphones.