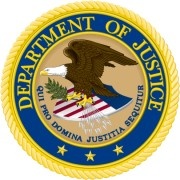 Google
has said this weekend that the
Department of Justice (DOJ)
has filed a second request for information in regards to the search giant's bid to purchase
ITA Software
for $700 million.
ITA software is the company behind flight information software used by Bing, Kayak and Orbitz among others.
The software helps users search for flights, compare flight options and prices, and ultimately purchase tickets.
Google has no such software built-in to its search engine, and in that respect,
Microsoft's Bing
has the advantage.
Kayak and Orbitz voiced concerns that after the purchase, Google could shut off ITA information to them. Google has said it will not do anything of the sort.
Google
responded to the second request
:
"While we think this acquisition will benefit travelers as well as those seeking their business, we know that closer scrutiny has been one consequence of Google's success, and we said that we wouldn't be surprised if there were a regulatory review before the deal closes. This week we received what's called a "second request," which means that the U.S. Department of Justice is asking for more information so that they can continue to review the deal."
Past "second requests" have historically meant that the DOJ is concerned about the impact the deal will have on an industry.