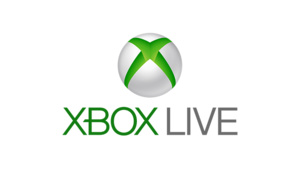 Microsoft
and its chief rules enforcer for
Xbox Live
have issued an apology today after they blocked a Fort Gay, West Virginia resident from XBL, claiming "fort gay" was offensive and against the service's code of conduct.
Josh Moore was suspended from XBL for a few days until he could prove to the enforcement team that "fort gay WV" (as posted in the 'Location' box of his profile) wasn't a slur.
A quick Google search for the term "Fort Gay" brings up its coordinates, population and other facts about the legitimate town, which begs the question of how the enforcement team made such an error.
Fort Gay is right on the border of WV and Kentucky, and has a population under 1000.
Says Moore of the situation:
"At first I thought, 'Wow, somebody's thinking I live in the gayest town in West Virginia or something.' I was mad. ... It makes me feel like they hate gay people. I'm not even gay, and it makes me feel like they were discriminating.

Continuing his story
, Moore adds:
"I figured, I'll explain to them, 'Look in my account. Fort Gay is a real place. I told him, Google it — 25514! (the zip code)...He said, 'I can't help you.'"
The mayor of the small town, David Thompson, tried to help Moore, but to no avail:
"It was so inappropriate for them (the word 'gay'), they wouldn't even say the word. They said, 'that word.' It's beyond me. That's the name of our town! It's appalling. It's a slap in our face."
Stephen Toulouse, director of policy and enforcement for Xbox Live was quick to apologize, while also noting that the suspension had been revoked:
"Someone took the phrase 'fort gay WV' and believed that the individual who had that was trying to offend, or trying to use it in a pejorative manner. Unfortunately, one of my people agreed with that. ... When it was brought to my attention, we did revoke the suspension."
"In this very, very specific case, a mistake was made," he added "and we're going to make it right."