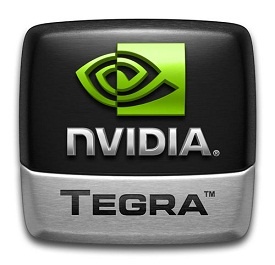 LG
has confirmed today that it will be introducing new smartphones during the Q4 this year that will run on
Nvidia Tegra 2
mobile processors.
The Tegra 2 is the world's first dual-core CPU mobile processor.
LG will introduce the phones as part of their
Optimus
series.
"LG is committed to making its Optimus Series smart devices the de facto standard in speed and graphics performance,"
says
Chang Ma, Vice President of Marketing Strategy Team, LG Mobile Communications Company.
"We selected NVIDIA because it is the visual computing leader and has a long history of creating amazing consumer experiences."
The CPU uses dual-1GHz chips and is the first processor to enable
1080p
video recording.
Nvidia promises that the Tegra 2 will offer up to 500 percent better gaming performance and 200 percent faster Web browsing.
"The ultimate smartphones will be powered by Tegra, the world's most advanced mobile processor,"
added Phil Carmack, senior vice president of NVIDIA's mobile business.
"LG is one of the most popular consumer brands, and their Optimus Series of devices with Tegra is further validation of the processor's ability to deliver an unrivaled, turbocharged media experience."
The biggest question will be battery life.