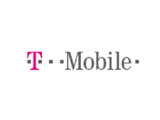 Thanks to the editor-in-chief of
Wired
, Chris Anderson,
T-Mobile USA
may be getting the
iPhone 3GS
later this year, breaking
AT&T's
multiple-year exclusivity on the popular smartphone.
Reads the tweet:
"A T-Mobile manager casually mentioned to me that they're going to get the iPhone 3GS (but not 4, oddly) later this year. Common knowledge?"
While this is not the first rumor placing T-Mobile with iPhones, it is the first to suggest that the carrier will only get the older 3GS model.
AT&T still sells the 8GB iPhone 3GS for $99 with contract so it would be logical to assume that T-Mobile will offer the device at near the same price.
To offer an iPhone for T-Mobile,
Apple
would have to modify the device, as it currently does not support T-Mobile's 3G frequencies at 1700MHz and 2100MHz.