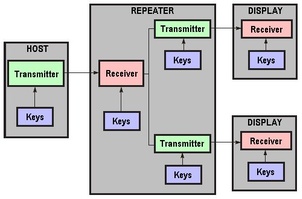 Intel
has said this weekend that it will sue anyone who uses the
HDCP "Master Key"
that was recently leaked to the Web.
The crypto key can be used to break the HDCP tech that limits users from recording digital TV streams and
Blu-ray
discs.
The technology giant, which developed HDCP, says:
"There are laws to protect both the intellectual property involved as well as the content that is created and owned by the content providers. Should a circumvention device be created using this information, we and others would avail ourselves, as appropriate, of those remedies."
Earlier in the week, Intel confirmed that the "master key" was authentic, and could be used to break the content protection scheme.
The HDCP master key, which is 28200 letters and numbers, can be used to create "device keys," thus making all current and future devices "HDCP-free" given the right hardware.
It is unclear how the "master key" was deciphered, but Paul Kocher, the chief scientist at
Cryptography Research
,
gives a possible reason
. Kocher says
"somebody in the business of making HDCP-compatible devices, who had access to at least 50 individual device keys, would have been able to reconstruct the master key by analyzing "mathematical similarities" in the individual device keys."