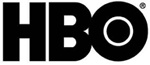 According to multiple
sources
,
HBO
is set to launch a 3D on-demand channel in the Q1 2011.
HBO has not officially announced the channel, but a service spokesperson confirmed the plans.

Furthermore, the channel will launch with a world premiere of a 3D version of the blockbuster Inception.

For now, Warner Bros. says there are no plans for an Inception 3D conversion.

It was reported earlier in the year that Warner tried to convert Inception to 3D before its initial theater run, but director Christopher Nolan would not sign off on it, citing "Clash of the Titans'" poor reviews.

Looking to the future, Warner is expected to begin filming the third Batman movie in 3D next year.