Acer America
has debuted its new
Aspire One AOD255
, featuring a dual-core processor in an ultra-thin design for enhanced mobile performance. Featuring the latest
Intel
dual-core technology for netbooks, the Acer Aspire One AOD255 includes the new
Intel Atom N550
processor. A cheaper AOD255 model features a single core
Intel Atom N450
processor.
"We have enhanced our best-selling Aspire One netbook line with the improved performance and better power efficiency to improve the mobile computing experience for consumers"
said
Pete Dailey
, senior product marketing manager for netbooks.
"With the new Aspire One AOD255, users are able to multitask, explore the Internet, connect with friends, and enjoy entertainment applications, without worrying about battery life or being tethered to an electrical outlet."
The AOD255 features a 10.1-inch CrystalBite LED-backlit display that saves 22.2 percent power compared with other netbook displays. An integrated Intel graphics
chipset
drives the display, while the netbook features
802.11
b/g/n fast WiFi connectivity.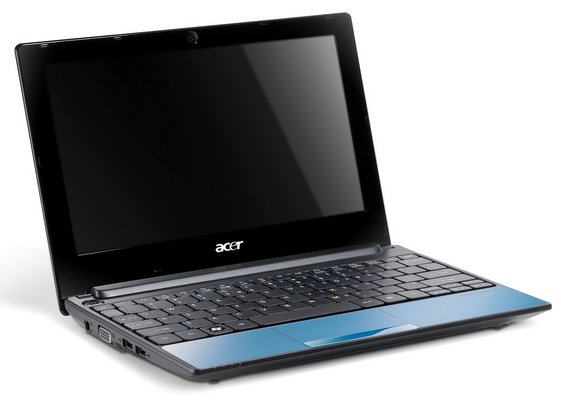 The netbook features 1GB of DDR3 memory and a 250GB hard disk drive. It also touts up to 8 hours of battery life on a full charge, a built-in 1.3
megapixel
HD
webcam and a built-in high quality digital microphone. Not bad in a package that is only 1-inch thin and weighs just over 2-1/2 pounds. It also includes
Windows 7 Starter
and
Microsoft Office Starter 2010
.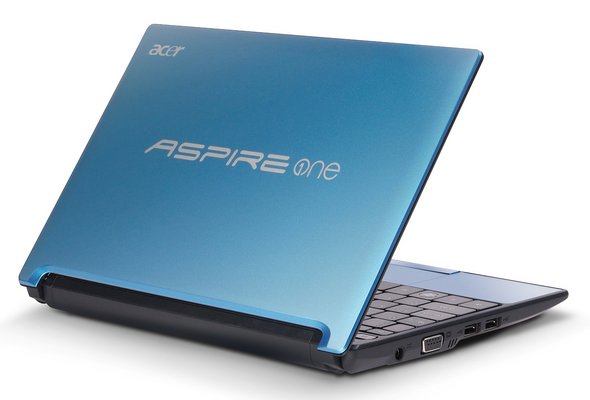 The Acer Aspire One A0D255 with a dual-core Intel Atom N550 processor has an MSRP of $329.99, while the single-core option (Intel Atom N450) begins at $269.99.
Additionally, Acer also has debuted the updated Aspire One AO721 and AO521, designed for mobile entertainment, featuring
AMD
Athlon II Neo processors, excellent connectivity and high-definition graphics.
The
Acer Aspire One AO721
and
Aspire One AO521
netbooks feature powerful ATI Radeon HD 4225 Graphics with 384MB of dedicated system memory, and feature
HDMI
outputs for connecting to large high-definition displays. Both also feature 802.11 b/g/n Wi-Fi, fast Ethernet LAN connectivity, built-in webcam and a digital microphone.
The AO721 features an 11.6-inch CrystalBite LED-backlit display with a
16:9
aspect
ratio. It is equipped with 2GB of DDR3 memory and up to 250GB hdd space. It features a 6 hour battery life on full charge, and runs
Microsoft Windows 7 Home Premium
. The Aspire One AO721 as a MSRP of $429.99.
The AO521 features a 10.1-inch CrystalBrite LED-backlit display. It is equipped with 1GB of DDR3 memory and a 160GB internal hard drive. The Aspire One AO521 comes equipped with Windows 7 Starter and delivers up to six hours of battery life. The Aspire One AO521 has a MSRP of $349.99.