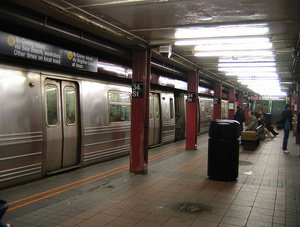 AT&T
and
T-Mobile USA
have each signed 10-year pacts with
Transit Wireless
today, the wireless company in charge of building a wireless network that will be available at a number of subway stations in New York City.
Six stations will be wired by the end of 2011, and the networks will work on the platforms and in the stations, but not on the moving trains.

Then entire subway system is expected to be wired by 2016.

The deals will give T-Mobile and AT&T subscribers access to the wireless network when it is up-and-running.

Verizon and Sprint have also been contacted for similar contracts.

"The network is designed and planned to carry many carriers," adds Transit Wireless CEO Chris Jaeger. "Our aim is to have discussions with other carriers to see if they are interested parties in coming on to this network."