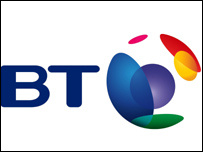 BT
is seeking a moratorium on requests for personal information of alleged pirates that subscribe to its Internet services. The telecommunications giant's move comes after thousands of customers from its
PlusNet
services, along with those of other ISPs, had their personal information leaked online from London law firm
ACS:Law
.
BT wants a temporary halt on all new and existing applications for subscriber information until a test case can be heard. The test case was originally scheduled to be heard today, but was adjourned until January 11, 2011.
"This will be a test case for ISPs,"
a legal representative of BT told
BBC News
.
The case involves law firm
Gallant Macmillan
, representing record label
Ministry of Sound
. The law firm is seeking a court order to obtain the personal information of PlusNet,
BSkyB
and
Be Internet
subscribers. BT lawyers requested the adjournment, saying the firm wanted details of the security system that would be used to store information that is handed over.
Just last week, BT was criticized after the personal details of 500 customers were sent to ACS:Law in an unencrypted document, possibly putting BT in breach of the
Data Protection Act
.
"The incident involving the ACS:Law data leak has further damaged people's confidence in the current process,"
a spokesman said.
"We want to ensure broadband subscribers are adequately protected so that rights holders can pursue their claims for copyright infringement without causing unnecessary worry to innocent people. We have not simply consented to these orders in the past, we have asked for stricter terms as public concern has risen. The data leak with ACS:Law prompted us to take further action today."