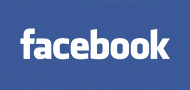 Facebook
has added a new
"groups"
functionality that allows users to form discreet groups of people to share information and communicate within. It also has introduced new features aimed at giving users more control over the information they add to the site, and who can access it.
"The changes today are about giving people more control over how they share in a lot of different contexts,"
Mark Zuckerberg
told
BBC News
.
"One of the things we have heard is that people just want to share information with smaller groups of people. It will enable people to share things that they wouldn't have wanted to share with all of their friends."
"There are some things you are comfortable saying to all your friends at once but a lot of things you only want to share with your close co-workers or your family and there just hasn't been a great way to do that until now."
A list feature on Facebook already allowed users to create subset of friends, but Zuckerberg said that only about 5 percent of its half a billion users tried it.
"Groups will change behaviour,"
Augie Ray
a senior analysts with research firm
Forrester
told BBC News.
"It's possible that people will join Facebook because they will feel they can control who sees their information. I am a very open person and blast everything I say on Twitter or Facebook but now something like this will allow people to think more deeply about who will see what they say, and will increase engagement."
However, there are still some concerns being raised about privacy.
"Mostly i am happy they are giving users more control and I think the groups aspect for the most part does give you this added control,"
said
Larry Magid
, co-director of
ConnectSafely.org
.
Magid is somewhat concerned about users getting a false sense of security, and not realizing that friends they add to a particular group, can also add their own friends into the discreet circle too.
"As long as you are aware of who is in the group it can be a great privacy tool. If it gets out of hand it could give you a sense of false security,"
he said.
Another possible issue is syncing features on the iPhone which can allow users share their contacts' data on the social network.
"It's very possible that your private phone numbers - and those of lots of your and their friends - are on the site,"
said
Charles Arthur
of the
Guardian
newspaper.