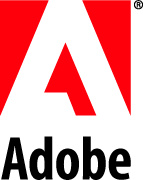 Yesterday we reported that
Adobe's
stock jumped as high as 17 percent on reports in the media that
Microsoft
has identified it as an acquisition target. The New York Times reported that Microsoft chief executive Steve Ballmer met with Adobe CEO Shantanu Narayen in San Francisco recently to talk about Apple's dominance in smartphones.
According to the report, which cited employees and consultants familiar with the situation, the two discussed several options to deal with the situation, one of which would see Microsoft acquiring Adobe.
Today, the stock has fallen back to Earth, dropping 6 percent on skepticism about the proposed deal.
A number of prominent analysts have stated the merger will do little to solve Microsoft's immediate short-term goals.
"There is no doubt Microsoft has some secular concerns that must be addressed, namely around 1) lack of share in tablets, 2) lack of a compelling mobile offering and 3) lack of critical mass in online,"
says
Walter Pritchard of Citigroup. An acquisition of Adobe would not address any of those.
Furthermore, the deal would cost Microsoft $19-20 billion, and would face anti-trust regulators.
The analysts have not ruled out a partnership between the companies, however.