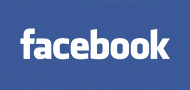 One of the most discussed topics currently is California's push to legalize marijuana.
It appears that the state has at least two fans from with social networking giant
Facebook
, as co-founders Sean Parker and Dustin Moskovitz
have donated to the campaign
. Parker recently gave $100,000 and Moskovitz gave the rest.
The donations were reported in Proposition 19 campaign finance filings revealed this week.
Although neither is still with the company, both have ownership stakes that make them billionaires.
While still in college, Parker helped develop
Napster
, the original
P2P
file sharing network. He is now a partner in a Silicon Valley venture capital firm.
Support for proposition 19 has raised $2.4 million so far.