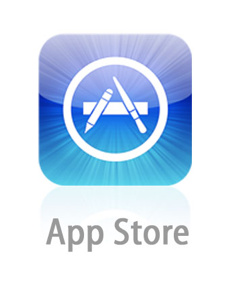 Apple Inc.
has been awarded a trademark for the catchphrase,
"There's an App for That"
, which is widely used in campaigns for Apple's iPhone, iPod touch and iPad products. The company
filed for the trademark in December 2009
, citing its first commercial use in January 2009.
The trademark applies to "retail store services featuring computer software provided via the Internet and other computer and electronic communication networks; retail store services featuring computer software for use on handheld mobile digital electronic devices and other consumer electronics."

It was filed in the Advertising, Business and Retail Services, Computer and Software Services and Scientific Services categories. The phrase has become quite popular and has been parodied on occasion. It refers to the growing focus on the App Store, used by millions of Apple product users to find apps for specific purposes among hundreds of thousands of others.

The 'App Store' format is being emulated by other players in the mobile space, hoping to keep up with Apple in functionality and usability.