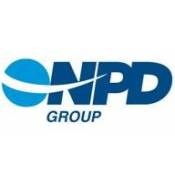 NPD
has released their latest U.S. video game industry sales report, for September, which shows a continued decline in overall sales.
However,
the group did not give individual sales
for
Nintendo, Sony
or
Microsoft
, instead preferring to report only that overall hardware sales had fallen a hefty 20 percent to $383 million.
Microsoft
was quick to boast that they had sold 484,000
Xbox 360s
for the month, a 37 percent year-on-year jump.
Sony
saw 312,000
PlayStation 3
sales, a steep 37 percent drop, although in August 2009 the company dropped the price of the PS3, leading to extremely strong sales.
The
Nintendo Wii
saw a huge 45 percent drop to 254,000 units as it becomes increasingly clear that Nintendo's current generation console has reached sales fatigue and market saturation.
For software, game sales fell 5 percent to $655 million. Handheld and console game sales combined for $614 million meaning the PC market came in at a paltry $41 million for the month.